OAG Honours
Celebrating a Founding Father: Dr. Richard Rossman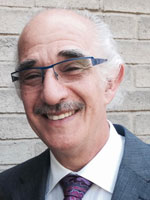 How would you describe a gentle giant? Here are some of the things friends and colleagues say when talking about Dr. Richard Rossman, truly a beloved gentle giant in our community:
• Keen learner
• Master clinician
• Deeply committed to providing care for his patients
• A strong mentor
• Having a kind and gentle bedside manner
And, of course, he is one of the founding fathers of the OAG – that speaks to his commitment to our profession, his fellow gastroenterologists, and the practice of GI in Ontario. Now, it is our privilege and pleasure to honour Dr. Rossman on the occasion of his retirement from active practice at the end of April.
---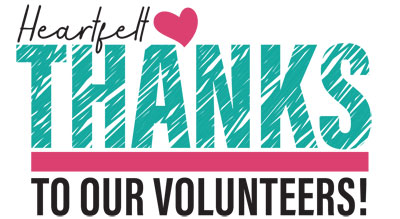 Volunteers are the backbone of our association! Thank you so much for the immeasurably valuable work you have done for our association! We cannot thank you enough and want to let you know that your dedication is essential to the work that we do. We could not do it without you! We would not want to do it without you. You bring ideas, positive energy, and a beautiful intensity.
The OAG is grateful for your time, service, dedication, and commitment.
THANK YOU for your hard work and amazing generosity!
---
Honouring Our Past Presidents
Words cannot express the appreciation and gratitude we have for our Past Presidents! Without their commitment, hard work and leadership we, as an association, could not be the official voice of gastroenterology in this province. Their work has been integral to the important advances we have been able to facilitate in gastroenterology. They have led our organization with zeal and fortitude, always working in the best interests of Ontario GIs. Their terms are done but their work goes on as they all continue to serve as advisors and mentors to the future leaders of this great organization. Let's tip our hat to each of them and say THANK YOU, Mr. Past President!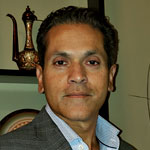 2017 - 2020
Dr. Imran Rasul
Mississauga , ON
2014 - 2017
Dr. Iain Murray
Markham, ON
2012 - 2014
Dr. James Gregor
London, ON
2009 - 2012
Dr. David Baron
North York, ON
2006 - 2009
Dr. Jeffrey Axler
Toronto, Ontario
2004 - 2006
Dr. Theadore Ptak
Toronto, ON
2002 - 2004
Dr. Brian Murat
Huntsville, Ontario
1998 - 2002
Dr. Michael Gould
Toronto, Ontario
1996 - 1998
Dr. Bruno Salena
Hamilton, Ontario
---
Honouring Our Distinguished Service Award Recipients
The OAG established the Distinguished Service Award 25 years ago to honour fellow gastroenterologists who have made an outstanding contribution to gastroenterology research, education, or clinical practice. They are rock stars for a reason: they are healthcare trail blazers! These stalwarts of our GI community are leaders in research, training, and innovation, and most importantly they are beloved and respected by all those who cross their paths or aspire to touch the hem of their garments.
2019 - Niagara Falls
Dr. Johane Allard
Toronto, ON
2018 - Toronto
Dr. John Kempston
Toronto, ON
2017 - Ottawa
Dr. Jocelyn Deneault
Ottawa, ON
2016 - Toronto
Dr. Theadore W. Ptak
Toronto, ON
2015 - Toronto
Dr. Earle P. Morgan
Windsor, ON
2014 - Niagara-on-the-Lake
Dr. Paul Kortan
Toronto, ON
2013 - Toronto
Dr. Trevor Seaton
Hamilton, ON
2012 - Niagara-on-the-Lake
Dr. Alvin Newman
Toronto, ON
2011 - Toronto
Dr. R. Allan Hart
Toronto, ON
2010 - Niagara-on-the-Lake
Dr. Terrence Moore
Toronto, ON
2009 - Toronto
Dr. Ivan Beck
Kingston, ON
2008 - Niagara-on-the-Lake
Dr. Richard (Dick) Gillies
Ottawa, ON
2007 - Toronto
Dr. Donald Bondy
London, ON
2006 - Niagara-on-the-Lake
Dr. Richard Hunt
Hamilton, ON
2005 - Toronto
Dr. Alan Powell
Toronto, ON
2004 - Niagara Falls
Dr. Nicholas Diamant
Kingston, ON
2003 - Toronto
Dr. Saya Feinman
Toronto, ON
2002 - Niagara-on-the-Lake
Dr. Richard Rossman
Hamilton, ON
2001 - Toronto
Dr. Norman Marcon
Toronto, ON
2000 - Niagara-on-the-Lake
Dr. Khursheed Jeejeebhoy
Toronto, ON
1999 - Toronto
Dr. Aubry Groll
Kingston, ON
1998 - Niagara-on-the-Lake
Dr. Grant Thompson
Kingston, ON
1997 - Toronto
Dr. Edward Prokipchuk
Toronto, ON
---